Z is for Zugo Towing – Arlington, Texas
Z is for Zugo Towing
Zugo Towing is a part of Zugo Enterprise International, which was founded in July of 1989 in Sacramento, California. Mr. Chuck Umeh was the sole proprietor at the time, and the company has grown through the years.
Zugo Towing was started in 2009. The goal of providing the best products and services at great discount prices is the same for Zugo Towing as has been true of Zugo Enterprise International since it began. As stated on the home page of Zugo Towing, the company's business principle is rooted in Jesus Christ.
"Zugo" means:
Z :—We are very ZEALOUS to serve you.
U:—We are very UNITED in our goal to be the best.
G:—We are very GRATEFUL that you choose to do business with us.
O:—We are ON-TIME in our service promises.
Zugo Towing's motto reflects their focus on customer satisfaction. They state that: If you're not happy, we are not; if you're not pleased, we are not; and if you're not satisfied, we are not.
Zugo Towing has a goal, vision, and mission focused on customer service, that being:
We want to please you in any way we can so as to gain your business and confidence.
Serve and save you some money.
Provide you with an excellent professional towing and roadside services.
Promise little, but deliver big.
Set the industry model standard for excellence.
In keeping with the principles of Jesus Christ, Zugo practices tithing. A portion of the profits earned are set aside for local charitable organizations through the Zugo Foundation.
Zugo Towing service in Arlington is the number one choice for emergency roadside assistance. They have built a reputation on charging fair prices with no hidden charges and have skilled drivers prepared to provide excellent, damage-free towing in Arlington and the surrounding area.
If you need emergency roadside assistance or a tow truck in Arlington, contact Zugo Towing.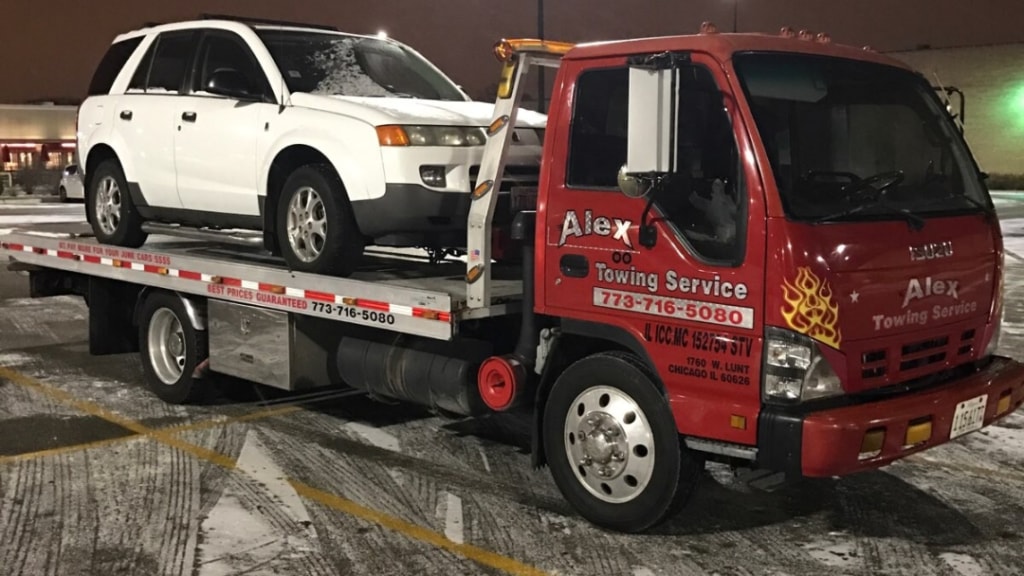 Next Post : Top Skokie Towing Companies